App Development
Mobile App
Development
What makes us who we are today...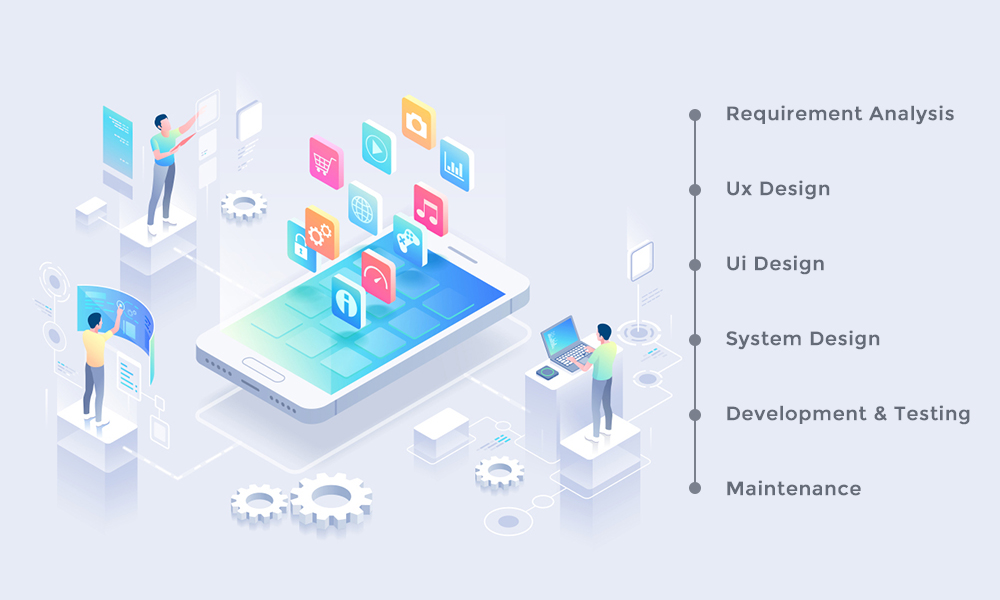 How We Work
Our
App Development

Process

What makes us who we are today...
Personalized User Experience
It's been noted that users love personalized content for an immersive experience.
Offers High Scalability
A scalable app is the one that can accommodate more resources to make room for more traffic without changing the base structure.
Productivity Improvement And Cost Reduction
Mobile apps helps you expand your audience reach in a very short time by reducing marketing costs.
Branding And Design
Your Mobile Application becomes your Brand Ambassador.
Higher Security
Mobile app security is the measure and means of defending mobile device apps from digital fraud in the form of malware, hacking, and other criminal manipulation.